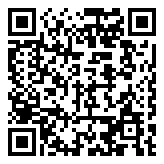 Date
Nov 04 2017
Time
9:00 am - 2:00 pm
CAPE TOWN SWIM RUN | MILNETON LIGHTHOUSE | 04 NOVEMBER 2017

A SWIM
And
A RUN
ON ONE OF CAPE TOWN'S MOST ICONIC BEACHES
A beautiful swim/run event with a great cause…uplifting and encouraging youth to live active healthy lifestyles by playing sport
Venue: Milnerton Lighthouse
Start time: Staggered start from 9am
Entry fee…R390 VIP Package
This includes a free coffee, juice on arrival, Clean C Shirt, Clean C embroidered hand towel, burger, loads of ice cold water and energy drinks (FREE) and medal to all finishers.
We want our participants to have a VIP experience. Something you don't get at other events. Grab a coffee as you arrive. NO queing for registration. Free sunblock. Ice cold water before and after the event. a flippen leka lunch afterwards. All included in your entry fee.
Race only R290 – includes water/cooldrink afterwards and unique wooden medal
Is it tough? Oh hell yes…Was anything EVER worth doing, ever easy?
YOU CAN ALSO MAIL THE ORGANISERS IF YOU ONLY WANT TO DO THE SWIM OR RUN ONLY OPTION.
R150 for a swim or run entry only
A PERFECT EVENT FOR CLUBS OR ATHLETES TRAINING FOR LONGER TRIATHLON EVENTS.
You can also mail the organisers if you would like to do a shorter or a longer run. It is customisable. The focus here is on having fun in a safe controlled environment, but also to provide a route/race that will push you and challenge you to greater and better things.
ON THE DAY ENTRIES ARE LIMITED TO 50 PEOPLE AND COST R500
Distances:
The short – 250m swim followed by a 2km beach run. Starts at 10am
The sprint – 1km swim followed by a 4km beach run. Starts at 9:30am
The max – 2km swim followed by a 6km beach run. Starts at 9am
ROUTE DESCRIPTION:
There will be lifeguards on duty on Malibus/SUPs, a boat and shore safety crew.
Triangular swim route
Out n back looped run. Action packed spectator friendly course.
Safety is always a #1 priority.
There will be marshals and water on the run route.
Lunch will be in the form of a burger or wrap. You will also be given 2 drinks. Vegetarian and Halaal option available.
SO MY ENTRY FEE – WHAT IS THAT BEEN USED FOR?
We have a group of young guys in Joe Slovo Park that head up soccer tournaments in Joe Slovo Park. We would like to carry this into 2018 as well as get youth from the area to qualify as lifeguards.
A donation will also be made to the Milnerton Surf Lifesaving Club
So what happens if the weather is kak or conditions not favourable. We will make a call on the morning with the safety crew. Unfortunately (STRICTLY) no refunds will be given. We can issue a credit for a future race but the weather is kinda outta our control.
WHEN DOING YOUR PAYMENT – YOU CAN EITHER POP A PAYFAST ONLINE PAYMENT OR DO AN EFT TO:
Name: Beautiful Solution Community Upliftment
FNB
Acc # 624 195 232 89
Branch code 200 909
Reference: Use your surname and SwimRun – so like (Van Niekerk SwimRun) or (Semenya SwimRun)